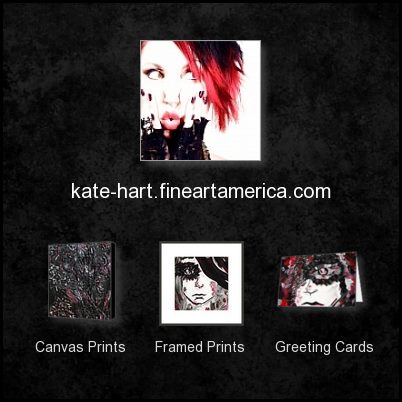 Kate's work can be found on Fine Art America!
Art Prints, Metal Prints, Framed Prints, Canvas Prints, Greeting Cards, Throw Pillows, Blankets, Canvas bags,
and MORE!!
Contact the Studio at 856-506-3956 to set up a viewing
or to dicuss Kate's current Originals that are available for sale.
100% of all proceeds are donated to charity!
Including: Local Shelters, Compassion International, World Wildlife Fund, and The Black Mamba Anti-Poaching Unit of South Africa.
Kate's Handmade Jewelry is available and sold exclusively at
An Octopus' Garden
at The Village on High
501 N. High Street Suite D
Millville, N.J. 08332
And her artwork is now wearable on SnapTee! Search: An Abstract Hart